Presque Isle Cycling Club
The Premier Bicycle Club in Northwestern PA


2008 Events and Items of Interest
Rides Across America for Causes
Ever dream of riding coast to coast from the Pacific Ocean to the Atlantic Ocean? Well there are a number of cyclists each year that in fact head right through Erie on their adventure. The Seaway Trail is one of the popular paths with many of these riders. Recently there have been a few fund raising tours for various causes.
First in September were brothers Pearson and Peter Constantino. Pearson was involved in a crippling hit and run accident and road to promote bicycle safety and sharing the road. They road Route 20 coast to coast.
Long Bike Back
is their web site and a documentary movie is being made of their experiences and road to recovery as well as accepting donations for their cause. The local article in the Erie Times News can be read at
Bike Tour Article in Erie Times News
Second touring visitor was Larry W. Halverson, MD, a senior level Family Physician who has served his community in Springfield, MO for his entire career. He has a passion to respond to the pain and suffering of the less advantaged in his community especially those experiencing the complications of chronic diseases like diabetes. He believes much of the suffering that he sees is preventable. A few years ago he started raising funds to create a center that would support prevention efforts through their residency program and local community health center. He knows that offering team-based primary care services to the disadvantaged in his community will make a difference. Larry decided to bike across the country. He left from Anacortes, WA on August 15th traveled a northern route that ends in New York City. His visit in Erie was Thursday, Oct. 2, where Lecom hosted a presentation of local donations made through the Lecom medical community. His web site shows the complete map for his travels:
Dr. Halverson's Tour
and he also has a blog on his travel experiences.
Tuesdays at the Peninsula- 2008
With the change of the weather and cooler fall temperatures to issues of the evenings daylight getting shorter, the weekly Peninsula rides are waning. Some are heading down earlier than 6:00 PM and doing some miles on their own. Watch for the announcement of next years start.
Rick Gorzynski Memorial Time Trial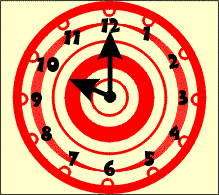 The 2008 Rick Gorzynski Time Trial was another success. Visit the events page for the results for this years annual Fathers Day tradition, To all the volunteers and sponsors, thanks for all you did to make the event another success this year.
May 12-16 was Bike To Work Week
Recently attention was drawn in our area to the national Bike To Work Week in May. It still is not too late, if you are thinking about the high price of gasoline and looking at ways to conserve, then this maybe the time to start bicycling to work. It may require a dialog with your boss, or the human resources department for things like a safe place to store your bike while at work, a place to clean up and change when you arrive, etc. But, it can be a good alternative that promotes healthy activity and transportation. For more information you can visit:
biketoworkweek.org
bikeleague.org/programs/bikemonth
bikecommute.com/tentips
The Speakers Series is on break!!
The monthly meetings, held on the 2nd Monday of the month, return to Walker Properties during the cycling season, Ebco Park -2820 W 21st at 7:00 PM. These are primarily the business and planning meeting, but are open to all members.
Earn a Bike Program
Earn A Bike is a bicycle education program for low income kids that has had success in other cities and towns. Through a series of classes the students learn bicycle maintenance, and earn a donated used bike that they helped fix up. Bicycle safety is a component of the classes too for these students. There are Earn A Bike programs across America including one in Cleveland that is a very active program. There is an interest in start this program in Erie, The Second Harvest Food Bank and Rita Orinko has approached the club about interest and are looking to lead the effort to get this going in the Erie area by looking for volunteers who are interested in this, and finding more out on this Earn a Bike venture. First step will be for a few individuals to take a trip to Cleveland to visit their program sometime soon and see how they have set up their operation. If you have an interest in bicycling, and helping kids, PLEASE Contact: The Second Harvest Food Bank at 459-3663 or Email: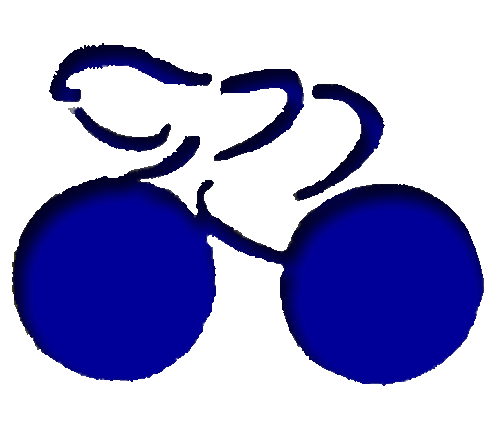 Join Us for the
Speakers Series!!
All Members and Guests are invited to our new Speakers Series: 2nd Monday of the month through April, 7:00 PM at Damons Clubhouse Restaurant, 7165 Peach St.

March meeting featured a discussion by Rosanne Rust, MS RD LDN is the Owner of Real Living Nutrition Services and will be discussing "Nutrition For Performance" and also Ted Urban, Ed. D is a Psychologist and will be speaking on: "Sports Psychology - Sports Competitions; Keeping an Eye on the Mind and the Body that Competes"

Bring your questions, join us and bring a friend, guest, co-worker or prospective member along. Food and drinks are available, before, during or after the meeting.

Our February meeting featured Chris Cioccio - "Training with a Purpose" and Dr. Todd Shatynski, MD- "Over use injuries in Cycling" See the recap of Chris discussion here. Chris, a well know USCF racer in the area, will discuss tips on cycling training with a purpose. Chris is offering his USA Cycling coaching services through Lake Effect Fitness, drawing on his years of racing experience. To read more about his background, visit Chris Cioccio's Bio Page

Todd, well known for his competition in the annual Quad Games and other competitive events, will discuss over use injuries. He is on staff with East Harbor Primary Care specializing in sports medicine and will draw on his sports medicine training background as well as his cycling background to discuss ways to prevent over use injuries common in cycling. Come along with a friend and bring your appetite if you wish- the full menu will be available if you wish to order. Reminder also that the monthly board meeting will start at 6:15 sharp also at Damons, and is open to any member interested in attending the business and planning meeting.

Tuesday's at the Peninsula
With the end of Daylight Savings Time and changing back to Eastern Standard Time, plus with the forecast for snow and much colder weather, the group ride is suspended for the season. Thanks to all that joined us, it was a successful and safe ride. Watch for the spring announcement when the group ride returns!
Tour de West County Completed
The TdWC was a Lance Armstrong Foundation benefit tour sponsored by the club on Saturday, July 21st turned out to be a very successful day. The
events
page has a recap and report of the event. Over 125 cycling participants completed either the 5 mile, 25 mile or 50 mile routes in the West County. An Expo with kids activities and local business displays brought out others in support of this great cause.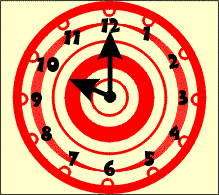 Rick Gorzynski Memorial Time Trial
Recap and report on the Rick Gorzynski Memorial Time Trial: The start had a few minutes of sprinkles for the race but a favorable wind direction lead to many impressive times. This year the Fathers Day race had 136 riders from age 10 up through 70 something. The 12.5 mile course winning times for men of 25:47:69 and for women of 28:43:59 with the new bridge configuration. Visit the events page and view the results- overall and by class posted for downloading.





Meeting Info
Meetings of the PICC are held the second Monday of each month starting at 7:00 PM. The location is Walker Properties, 2820 W 21st St (Ebco Park) off Peninsula Dr. and W. 23rd St. The meetings are primarily a business meeting, but are open to all members and guests.
Merchandise
Show off your style! The club has jerseys and socks available for purchase. The jerseys are available in sleeveless (limited sizes only), short sleeve and long sleeve styles. These Louis Garneau customized jerseys are top quality and very comfortable. The PICC socks are white and blue with small (5- 9 shoe) and large (10 -13 shoe).
Upcoming Events:
4/6/08 - Spring Training Series begins
4/27/08 - Iroquois Spring Peninsula Time Trial
5/17/08 - Bike Around the Bay
5/18/08 - Make Up Spring Training Series - if needed
6/7-8/08- MS Bike Tour
6/17/08 - Rick Gorzynski Memorial Time Trial
7/12/08 - Quad Bike Race- Non PICC event
7/19/08 - Tour de West County
8/16-17/08 - Wine Country Classic (USCF) Race
9/8/08 - Ride for the Refuge- completed
9/21/08 - Iroquois Fall Peninsula Time Trail
Images: