Presque Isle Cycling Club
The Premier Bicycle Club in Northwestern Pennsylvania


It's Back Again- Our Winter Speakers Series
On Monday, November 8th, starting at 7:30 PM the Speakers Series returns. This month featured Craig Latimer talking about the YMCA Bike Tours for Strong Kids. There has been a change in location for the Winter Speaker Series. The meeting was held at BrewErie, West 14th and Peach St at the Union Station. Ordering of food and drink from their menu on your own. Craig, best known as the Father of the popular Quad Games reported on his cycling exeriences and provide highlights of his recent 2010 bicycle tours - Finger Lakes Tour of New York and the Ride Across Pennsylvania. Members and Guest are welcome to join us at any of the speakers series.
Sign the Petition- Make a Difference!!
Greg Troyer and local cycling advocate and member of Presque Isle Cycling Club along with Julia Eagles, are teaming up to bring about safer bicycling and walking in Erie, Pennsylvania. Greg and Julia are both members of the Erie-to-Pittsburgh Trail Alliance and have also worked together on the Corry Junction Rail Trail. It takes just 30 seconds to complete. Please pass along to family, friends and coworkers to also help reach others too.
Safe Bicycling and Walking Petition Site
PICC Trail Improvement Committee
Trail Work Day for 6 Mile Creek Park was completed to make some improvements!!!!! THE BIG ONE, for the summer was Sunday, August 15, 2010 along with other mini work days were also scheduled and were in preparation to cleaning out some of the junk and trash. Thanks to all those that came out to lend a hand and help be part of Erie's greatest prestine outdoor recreation area! Access for this park, which is under a transfer approval to Harborcreek Township is off Clark Rd, Harborcreek Exit of I-90 turn south on Depot Rd., then right on Clark Rd. Short way down on the left is a Corn Field and the Trail Entrance where much of the work has been completed for improved access.
Rick Gorzynski Memorial Time Trial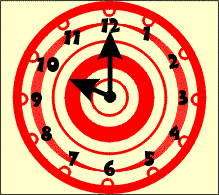 The 2010 Rick Gorzynski Time Trial, a Fathers Day tradition for a number of years, was again held Sunday, June 20th. Please continue to support our Sponsors of this event, also thanks to all the volunteers, without them both it would not happen. Results and a brief recap are now available on the
Events & Results
page.
PICC is on Facebook
Join us and follow the Presque Isle Cycling Club on
Facebook Fan Page
. If you have a Facebook sign-in, then visit the PICC page and become a fan to gain another source of club news and events reminders. You can sign up for Facebook just by creating a profile from the Facebook home page.
May was Bicycle Month- Bike to Work
During the month of May Bicycle Month and Bicycle to Work Week specifically was held on Monday, May 17 through Friday, May 21st but anytime is a good time to start trying to get the 2 wheel human powered vehicle- AKA your bicycle out to commute to work instead of the usual 4 wheel vehicle. May 21st was the official Bike to Work Day as designated from the
League of American Bicyclists LAB Web Site
for added details. Also as part of the lead up to this the Presque Isle Cycling Club was on WQLN Radio's "Weekend All Things Erie" with Kim Young. President Greg Troyer and Eric Brozell were interviewed about Bike Month and commuting to Work.
WQLN Radio
Tuesdays at the Peninsula- 2010
The weekly Peninsula rides are wrapping up with some riders heading down to get a lap in before dark on nice days. However the start time of 6:00 probably will not work for the rest of 2010. watch for announcements on the restart of 2011 ride season at the Presque Isle State Park. These rides tend to have a faster paced group that work on pace line riding- pace starts at a slow warm up for the first part of the ride, but can accelerate quickly. Expect a hard work-out to keep up with the pack of top area riders. You can either ride with the group (if you safely understand the pace line protocol) or ride with the B group. This second group- going at your own pace is what it is all about, finish the loop when you can. Meet at the first parking lot to the left after the park entrance at 6:00 PM (Some of the A Group still meet earlier than 6:00 pm to take advantage of additional laps), weather permitting of course.
End of a Season- Weds. Nights 2010
The Wednesday night rides have ended for 2010 due to lack of daylight. For the last ride of the season, everyone met at 5:30 PM and did a loop down to Cambridge Springs and ended at Spragues Farms and Brew Works for pizza and refreshments. Watch for the return of these popular rides agian in the spring of 2011. Traditionally at the Edinboro University Parking Lot just past the Tennis courts on Perry Lane and in front of the Sox Harrison Stadium (past the main entrance off Route 6N). Permission has been granted to use the rest rooms in McComb Fieldhouse. These rides are starting at 6:00 PM and routes and distances can vary each week and are group appropriate. When the weather reports are showing rain in the area or if it is raining at the start, the rides will be cancelled due to safety of all involved. More details on
Events & Results
page for additional info on starting dates and information on the Clubs upcoming activities.
Team Time Trial Championship-Postponed
The Mighty Might Bison Team Time Trial (TTT) was scheduled to be held on Saturday, September 25th. It unfortunately has been postponed for this fall, due to permitting issues, and planning continues for 2011. Format for the event consists of a 2 to 4 person Team Format leaving and finishing from Waterford, PA. Specifics about the race:
Categories & Distance
· Men 4-5 (C) 23.15 miles
· Men 3-4 (B) 23.15 miles
· Pro Men 1-2-3 (A) 41.45 miles
· Women 3-4 (C) 23.15 miles
· Pro Women 1-2 (B) 23.15 miles
· Masters Men 23.15 miles
(Average age for Masters at least 40 for the team and all riders must be minimum age of 30)
Team Criteria: Maximum number of riders per team: 4 · Minimum number of riders per team: 2 All team times will be determined based on the time of the 2nd rider crossing the finish line.
TTT is open to all USA Cycling licensed riders, however to qualify for the state title all team members must be PA licensed riders. First start time is 1:00 PM with 20 teams per category and the 6 category groups. Watch for on line registration for the event on BikeReg. You can register here
You can download the course route directions (tentative based on permit approval)
Course Route text format
or a Map My Ride Course map at
Map My Ride Route
in addition to the turn by turn MS Word text.
Updates will be available on the club's Facebook Page.

Meeting Info
Meetings of the PICC are held the second Monday of each month starting at 6:30 PM. for the board meeting and then our speaker will begin at 7:30 PM. The location for the Winter Speakers Series is new for this year. As of November 2010 we will be at BrewErie at Union Station in Downtown Erie. Address is 123 W 14th St between Peach and Sassafras. We will have a private room on the Mezzanine level and food and drink can be ordered from their menu. Support the club's efforts by making these well attended and suggestions of topics and speakers that would of interest to
YOU
are always needed. With May and the cycling season, the board meetings return to Walker Properties, 2820 W. 21st St. (Ebco Park) -off Peninsula Dr. and W. 23rd St. The board meetings are primarily a business meeting, but are open to all members and guests.
Merchandise
Show off your style! The club has limited inventory of jerseys and socks available for purchase. The jerseys are available in sleeveless and short sleeve (limited sizes only), and long sleeve styles (most sizes still available). These Louis Garneau customized jerseys are top quality and very comfortable. The PICC socks are white and blue with small (5- 9 shoe) only are still available.
Archives
2009 Home Page Recap
2008 Home Page Recap
Upcoming Events:
4/10/10- Spring Training Series completed - see Events page for results
4/25/10- Iroquois Spring Peninsula Time Trial - Non PICC event- completed
4/7/10- Wednesday Evening Rides Start - Edinboro
5/22/10- Bike Around the Bay - Club Sponsored- completed
6/5/10- Edinboro Triathlon -completed
6/12/10- Erie Downtown Criterium - completed
6/12/10-6/13/10- MS Bike Tour Escape to the Lake -completed
6/20/10- Rick Gorzynski Memorial Time Trial- completed
7/10/10- Quad Bike Race- completed Non PICC event
7/24/10- Tour de West County & Family Expo- completed
7/24/10 7/25/10- Tour de Bemus Race and Tour -completed
8/28/10- Presque Isle Triathlon- completed
9/5/10- Tour de Tamarack- completed
9/6/10- Ride for the Refuge- Labor Day- completed
9/19/10- Iroquois Fall Presque Isle Time Trial -Non PICC event
Team Time Trial- Waterford, PA -POSTPONED
9/26/10- MS Bike Tour The Cook Forest River Ride - Non PICC event
Images: