Presque Isle Cycling Club
The Premier Bicycle Club in Northwestern Pennsylvania


PICC Bike Swap and Sale
Sunday, September 18 from 12:00pm until 4:00 at Greg Troyers Garage- 530 Cherry St., Waterford, PA. Swap, sell, trade and buy used cycling gear and bikes. Some ski equipment too. Free to club members to set up a table and offer up the spare parts sitting in your garage. Following the swap there will be a ride - the Rocktad featuring miles of PA dirt roads, maybe some trail sections. CycleCross or Mountain Bike or fat tire strongly suggested.
Rick Gorzynski Memorial Time Trial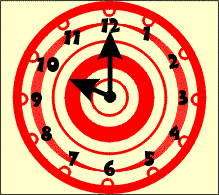 The 2011 Rick Gorzynski Time Trial, a Fathers Day tradition for a number of years, is in the books. Please continue to support our Sponsors of this event.
Results from prior years races are available on the
Events & Results
page.
PICC Spring Training Series
Our 2011 Spring Training Series ending awards was held this year at the Glenwood Park and Picnic area.
The Master Spreadsheet with all the points awarded in the series has been posted on the Events page. This lists all the race participants and total points awarded in the 2011 series.
A big thank you has to go out to Burch Farms from all the Spring Training Series race participants and volunteers. Their North East Township Store and property on Sidehill and Moorheadville Roads was an excellent host facility for our 2011 series. The Burch family and all their staff truly made us welcomed! You can visit them year round, for more details check out their web site at: Burch Farms Country Store. Also thanks to the American Turned Products facility in Fairview that was has been a partner for many years of this series.
The Spring Training Series had a few changes for 2011. First the North East course was moved south to a new loop of Sidehill Rd, Moorheadville Rd, West Law Rd, and Brickyard Rd. Starting times were at 9:30 AM for the Group A, 9:31 AM for the Women, and 10:45 AM for the Group B riders. The series kicked off on Sunday, April 3rd and the Series continued on Sunday, April 10th, Sunday, April 17th, and Saturday, April 30th in North East with plenty of wind and cool temperatures on the new Course Loop. The last race of the season in North East and first race of the series in Fairview brought sunny skies, calmer winds and some beautiful days of racing. Our last race on Sunday, May 15th started with a slow drizzle for the first 2 groups, in another stiff wind at Fairview Industrial Park on Klier Rd again for 2011. It is called the Cold Cup for a reason. USA Cycling License is required for each race participant, with either an annual license purchase or one day licenses available for an additional $10 for Category 5 Men or Category 4 Women. Additional details are available on the Events & Results page.
Also the club had the privilege of having Penny Nixon handling the photography for the Spring Training Series. She is offering photos of the series at her official web site Penny Nixon Life Shots Photography Pages.
A thank you also need to go out to all the volunteers, help and assistance by all those that stepped forward in getting this race series off each week.
The last one of 2011- Our Winter Speakers Series
On Monday, March 14th, at 7:00 PM the Speakers Series was again held. This month featured Gil Troutman talking about his recent tour of Italy and bicycling adventures around the country. The location for the Winter Speaker Series is at BrewErie, West 14th and Peach St at the Union Station. Ordering of food and drink from their menu is available on your own. Members and Guest are welcome to join us at any of the speakers series.
PICC Trail Improvement Committee
Trail Work Days for 6 Mile Creek Park continued throughtout the summer of 2011 with other mini work days. Thanks to all those that came out to lend a hand and help be part of Erie's greatest pristane outdoor recreation area! Access for this park, which is now under the Harborcreek Township Parks Department is off Clark Rd, Harborcreek Exit of I-90 turn south on Depot Rd., then right on Clark Rd. Short way down on the left is a Corn Field and the Trail Entrance where much of the work has been completed for improved access.
PICC is on Facebook
Join us and follow the Presque Isle Cycling Club and our events on
Facebook Fan Page
. If you have a Facebook sign-in, then visit the PICC page and become a fan to gain another source of club news and events reminders. You can sign up for Facebook just by creating a profile from the Facebook home page.
May is Bicycle Month- Bike to Work
During the month of May Bicycle Month and Bicycle to Work Week specifically was held on Monday, May 16th through Friday, May 20th of this year but anytime is a good time to start trying to get the 2 wheel human powered vehicle- AKA bring your bicycle out to commute to work instead of the usual 4 wheel vehicle. With gasoline prices approaching $4.00 locally, Friday, May 20th was the official Bike to Work Day as designated from the
League of American Bicyclists LAB Web Site
for added details. Also as part of the 2010 lead up to this week the Presque Isle Cycling Club was on WQLN Radio's "Weekend All Things Erie" with Kim Young. President Greg Troyer and Eric Brozell were interviewed about Bike Month and commuting to Work.
WQLN Radio
Tuesdays at the Peninsula- 2011
The weekly Peninsula rides are off and going, even as the days get shorter. The start time traditionally is 6:00 at Beach 1 Parking Lot at the first parking lot to the left after the park entrance. 2011 ride season at the Presque Isle State Park is finally here. These rides tend to have a faster paced group that work on pace line riding- pace starts at a slow warm up for the first part of the ride, but can accelerate quickly. Expect a hard work-out to keep up with the pack of top area riders. You can either ride with the group (if you safely understand the pace line protocol) or ride with the B group. This second group- more informal is a "go at your own pace", finish the loop when you can. Meet at 6:00 PM (Some of the Group still meet earlier than 6:00 pm to take advantage of additional laps especially later in the season when daylight is becoming a premium), weather permitting of course.
Weds. Nights- 2011
The Wednesday night group rides will return in the Spring, watch for the return of these popular rides again. Traditionally these in the past have start at the Edinboro University Parking Lot just past the stadium on Perry Lane and opposite of the McComb Fieldhouse (past the main entrance off Route 6N). Permission has been granted to use the rest rooms in McComb Fieldhouse. These rides are starting at 6:00 PM and routes and distances can vary each week and are group appropriate. When the weather reports are showing rain in the area or if it is raining at the start, the rides will be cancelled due to safety of all involved. More details on
Events & Results
page for additional info on the 2011 ride details.
Meeting Info
Meetings of the PICC are held the second Monday of each month starting at 7:00 PM. for the board meeting and during the winter speakers series 6:30 for the board meeting and our speaker will begin at 7:00 PM. The location for the Winter Speakers Series is new for this year. As of November 2010 we will be at BrewErie at Union Station in Downtown Erie. Address is 123 W 14th St between Peach and Sassafras. We will have a private room on the Mezzanine level and food and drink can be ordered from their menu. Support the club's efforts by making these well attended and suggestions of topics and speakers that would of interest to
YOU
are always needed. With May and the cycling season, the board meetings return to Walker Properties, 2820 W. 21st St. (Ebco Park) -off Peninsula Dr. and W. 23rd St. The board meetings are primarily a business meeting, but are open to all members and guests.
Merchandise
Show off your style! The club has limited inventory of jerseys and socks available for purchase. The jerseys are available in sleeveless and short sleeve (limited sizes only), and long sleeve styles (most sizes still available). These Louis Garneau customized jerseys are top quality and very comfortable. The PICC socks are white and blue with small (5- 9 shoe) only are still available.
Archives
2010 Home Page Recap
2009 Home Page Recap
2008 Home Page Recap
Upcoming Events:
Check out our new Web Calendar for more local and regional events:
4/3/11- Spring Training Series starts at new North East Course- completed
4/10/11- Spring Training Series week 2- North East Course- completed
4/13/11- Wednesday Evening Rides Start - Edinboro
4/17/11- Spring Training Series week 3- North East Course- completed
4/30/11- Spring Training Series week 4 (Saturday)- North East Course- completed
5/1/11- Iroquois Spring Peninsula Time Trial - Non PICC event- completed
5/8/11- Spring Training Series week 5- Fairview Course- completed
5/15/11- Spring Training Series week 6- Fairview Course- completed
5/21/11- Bike Around the Bay- Completed - Club Sponsored
5/28/11- Cancer Bike Tour- Non PICC event- completed
6/4/11- Edinboro Triathlon -Completed
6/11/11- Erie Downtown Criterium- Completed
6/11/11-6/12/11- MS Bike Tour Escape to the Lake- Completed
6/19/11- Rick Gorzynski Memorial Time Trial- Completed
7/9/11- Quad Bike Race- Non PICC event- Completed
7/23/11- Tour de West County & Family Expo- Completed
8/27/11- Presque Isle Triathlon- Completed
9/4/11- Tour de Tamarack- Completed
9/5/11- Ride for the Refuge- Labor Day- Completed
9/11/11- Iroquois Fall Presque Isle Time Trial -Non PICC event
9/17/11- MS Bike Tour, The Cook Forest River Ride - Non PICC event
Images: